Resistive Band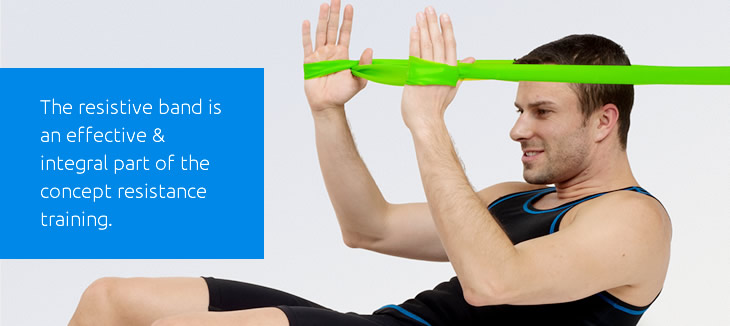 Sanctband Resistive Band is a natural latex resistive exerciser and resistance training device. It is suitable for all fitness levels and can be incorporated in many exercise regimes. Sanctband Resistance Exercise Band is colour-coded to indicate the resistance levels and strengths for physiotherapy, rehabilitation, sports therapy and training.
The resistive exercise band is an effective and integral part of the concept resistance training. Resistance Training is a concept adopted in areas of physiotherapy, rehabilitation, sports training, Yoga and Pilates. It is also an effective training method used in sports training and rehabilitative exercises programs.
Sanctband Powder Free and Reduced Protein Exercise Bands are developed to address the uncomfortable feeling of using powdered bands and concerns of latex allergy when using a latex band.
Peach

Extra Light

0.15mm

Orange

Light

0.20mm

Lime Green

Medium

0.25mm

Blueberry

Heavy

0.30mm

Plum

Extra Heavy

0.40mm

Grey 

Super Heavy

0.45mm

Dark Grey

Extra Strong

0.55mm

Light Orange

Super Strong

0.65mm
| | |
| --- | --- |
| | |
|   |  2m Retail Pack |
| | |
| 5.5 m / 6 yards roll dispenser | 46m / 50 yards roll dispenser |
| | |
| 30 pieces dispenser (1.5m) | 20 pieces dispenser(2m) |
| | |
| 3 in 1 combo dispenser (1.5m) 15 pieces each | 3 in 1 combo dispenser (2m) 15 pieces each |